Travel Weather......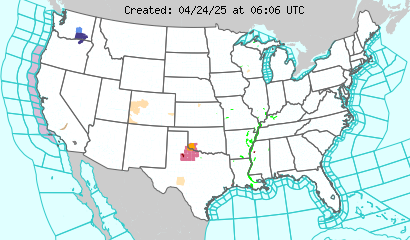 It looks as though Mother Nature will cooperate with your travel plans on what is traditionally the busiest travel day of the year, the Wednesday before Thanksgiving. Most of the country will be under the influence of a large ridge of high pressure keeping the weather fairly quiet. There will be a few exceptions to this. The Northeast will see cold and snowy weather as a disturbance moves through the Great Lakes into New England. Also, there will be an area of low pressure causing rain across Southern California and parts of the Southwest United States. The trip home right now looks good but there is a slight chance we could see some travel headaches Sunday. Some of our computer models have been hinting at a developing area of low pressure along the Northern Gulf Coast. If this does occur, there could be some cold rain across the Gulf Coast States Sunday. Right now the possibility of this occurring look pretty slim but, it is something we will need to watch.
U.S. Gas Prices.......
Some great news for holiday travelers this year in the form of cheaper gas. Gas Prices continue to drop across the country with gas reach under $1.30 a gallon in parts of Missouri and South Carolina. You can track the price of gas where you are traveling this year by clicking on the map above. The link will take you to gasbuddy.com where you can right click on the area of the United States you will be traveling to see what the average price of gas is in that location. Bookmark this site so you can keep up with gas price trends any time you would like.
Flight Information.......
Above is an image that shows the current amount of planes in the air. Click on the map to go to the FAA's official flight delay map where you can click the region of the country you are traveling to and find any delays.